March 12, 2018 – Happy Hour with Jason Kander – Denver, CO
Join us and Jason Kander to hear about Foreign Policy for America and opportunities to make a difference together in 2018 for strong, principled American foreign policy.
About Jason Kander: A husband, a father, a former Army Captain who served in Afghanistan, and Missouri's former Secretary of State, Jason Kander is the president of Let America Vote. Jason, the first millennial in the country to be elected to statewide office, started Let America Vote in February 2017 to fight back against proposals across the country that make it harder for eligible voters to exercise their constitutional right to cast a ballot. The Democratic National Committee appointed Jason, who in June POLITICO called "the hottest star in Democratic politics," to chair the Commission to Protect American Democracy from the Trump Administration. Jason is a CNN contributor and his Crooked Media-backed podcast, Majority 54, debuted at No. 1 when it launched in November 2017.
This event is free and open to the public.
April 10, 2018 – A Conversation with Rep. Joaquin Castro on North Korea – Washington, D.C.
Rep. Joaquin Castro is a U.S. Congressman from San Antonio, Texas. Representative Castro is a member of the House Foreign Affairs Committee and the House Permanent Select Committee on Intelligence. He is a Co-Chair of the bipartisan Congressional Caucus on ASEAN.
This event will be moderated by Dr. Kurt Campbell, Chairman and CEO of the Asia Group and Chairman of the Center for a New American Security (CNAS).
All guests must be registered to attend. This event is free for Foreign Policy for America members. If you are not yet a member, signing up is easy and we have special rates for students ($12 or $1/month) and young professionals ($25 or $2/month). Learn more about the benefits of membership and sign up today.
April 11th, 2018 – The Challenge from Russia
Newark, New Jersey
Join us at Rutgers University in Newark for a discussion with Ambassador Dan Baer on the Challenge from Russia.
Ambassador Daniel Baer is diplomat in residence at the University of Denver's Josef Korbel School of International Studies. From 2013 to 2017, he was U.S. Ambassador to the Organization for Security and Cooperation in Europe. Ambassador Baer previously served as a deputy assistant secretary of state for democracy, human rights, and labor from 2009 to 2013. Ambassador Baer was an assistant professor at Georgetown's McDonough School of Business, a faculty fellow at Harvard's Safra Center for Ethics, and a project leader at the Boston Consulting Group.
This event is free and open to the public, to register sign up here.
April 24, 2018 – A Conversation on North Korea – Denver, Colorado
Ms. Wormuth is Director of the Adrienne Arsht Center for Resilience at the Atlantic Council. Prior to joining the Atlantic Council, she was Under Secretary of Defense for Policy (USDP) at the US Department of Defense (DoD) from 2014 to 2016. As USDP she frequently represented DoD at the White House and spent considerable time on the counter-ISIS campaign, the rebalance to Asia, counterterrorism operations, and US defense relations with countries in Europe, Asia, and the Middle East.
This event is free and open to the public.
Previous EVENTS
March 6th, 2018 - One Year In: Trump and The State Department
Washington, D.C.
On March 6th, Foreign Policy for America hosted a discussion on the State Department one year into the Trump Administration, featuring Ambassador Nancy McEldowney and Tom Countryman. The discussion was moderated by Foreign Policy for America Board Member Ambassador Laura Kennedy.
February 22, 2018 - From the Jerusalem Embassy to Iran to ISIS: How Trump is Reshaping U.S. Policy in the Middle East
Harrisburg, Pennsylvania
On Thursday, February 22nd, FP4America was proud to partner with the World Affairs Council of Harrisburg and Temple University for a discussion featuring former senior State Department Official Joel Rubin on recent changes to U.S. policy in the Middle East. Mr. Rubin is an expert on the national security, foreign policy and the Middle East. He has worked inside and outside of government to promote American diplomacy to resolve the Iran nuclear crisis and to resolve the Israeli-Palestinian conflict. He is now adjunct faculty at Carnegie Mellon University's Heinz School of Public Policy and Management in Washington, D.C. and leads the consultancy practice of Washington Strategy Group.
December 12, 2017 - A Conversation with Ambassador Nicholas Burns About the State of American Diplomacy
Boston, Massachusetts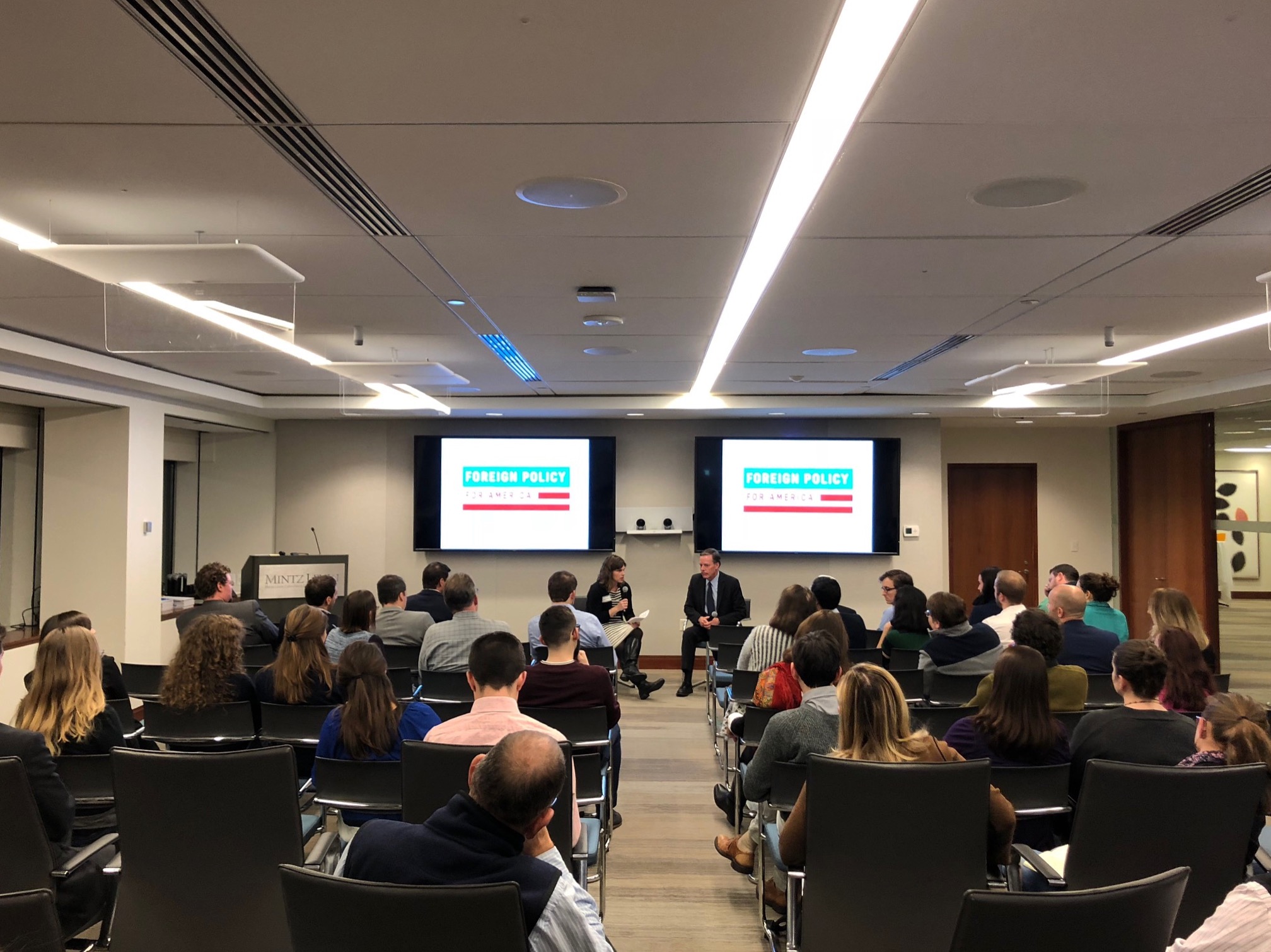 Ambassador Burns is Director of the Aspen Strategy Group, a Senior Counselor at the Cohen Group, and a professor at the Harvard Kennedy School of Government. A career member of the United States Foreign Service, he served for twenty-seven years until retiring in 2008. During that time, Ambassador Burns served as Under Secretary of State for Political Affairs from 2005 to 2008, Ambassador to NATO from 2001 to 2005, Ambassador to Greece from 1997 to 2001, and a State Department Spokesman from 1995 to 1997. He serves on the Advisory Board of Foreign Policy for America.
November 29, 2017 - A Conversation with Congressman Ro Khanna About U.S. Involvement in the War in Yemen
Washington, D.C.
Ro Khanna represents California's 17th Congressional District, located in the heart of Silicon Valley, and is serving in his first term. He sits on the House Budget and Armed Services committees and is a vice chair of the Congressional Progressive Caucus. Representative Khanna recently introduced bipartisan legislation, invoking the War Powers resolution, which called on Congress to either debate and authorize or end U.S. involvement in the war in Yemen.
November 15, 2017 - A Conversation with Ambassador Daniel Baer About American Support for Democracy
Washington, D.C.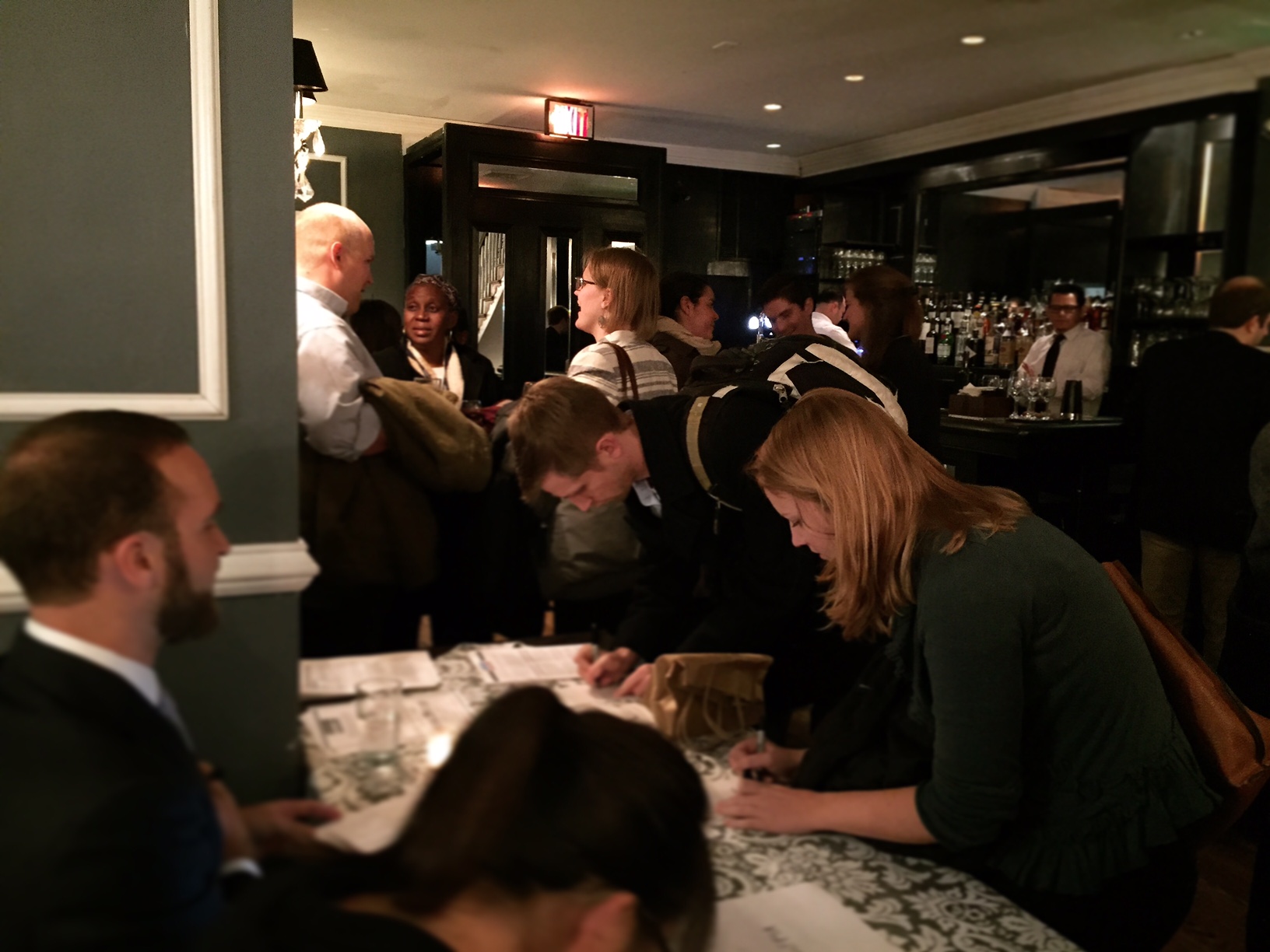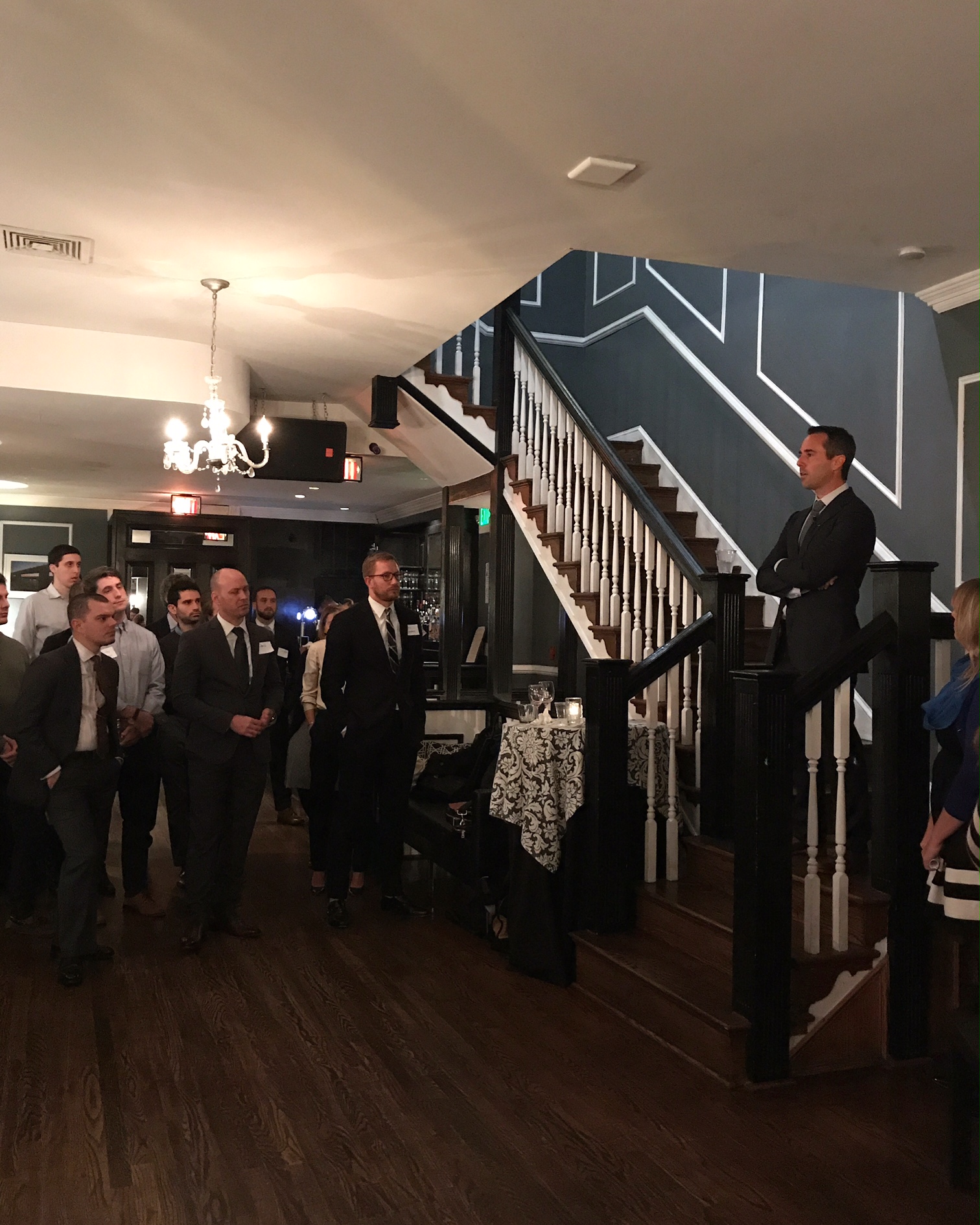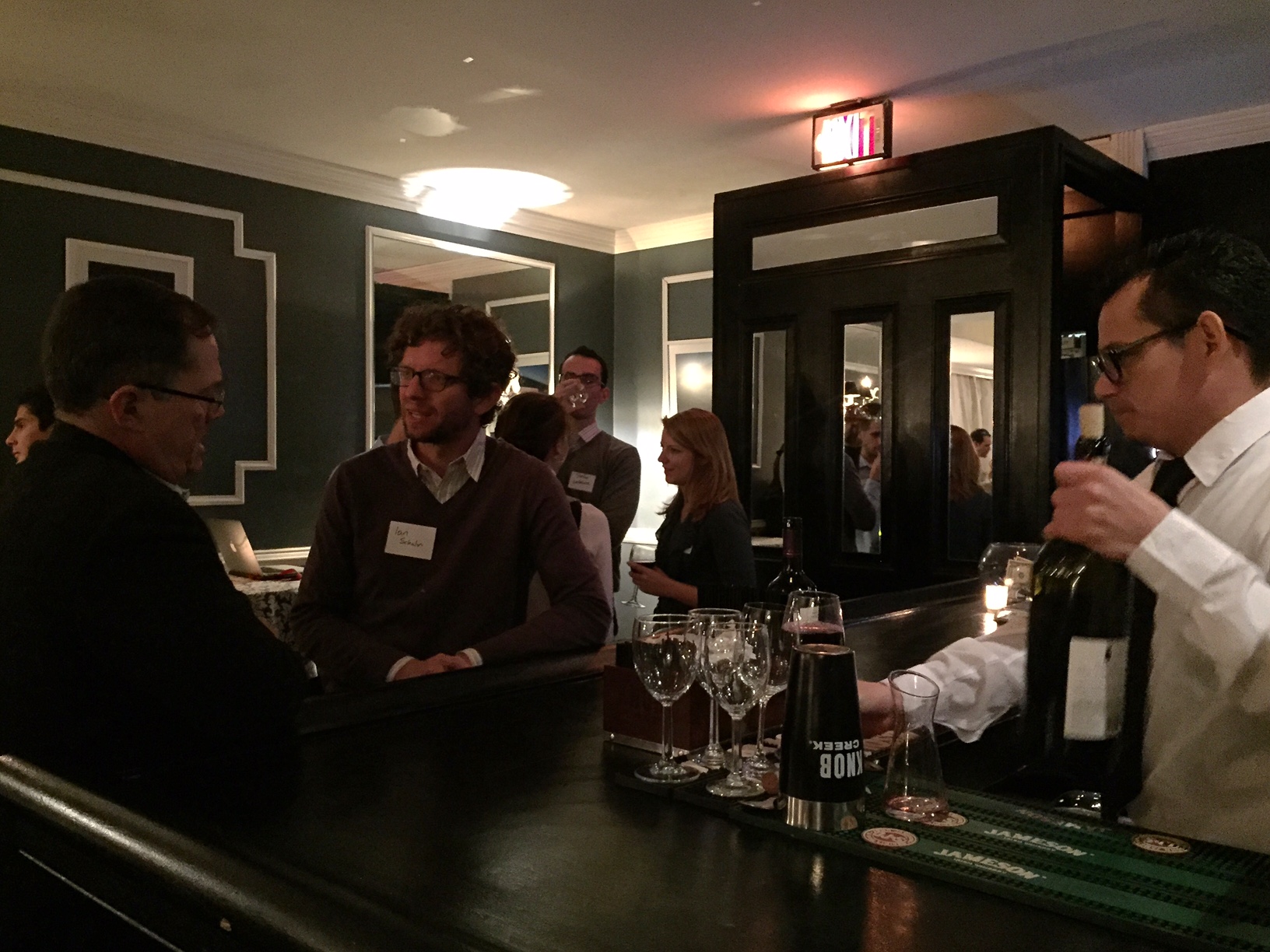 From 2013 to 2017, Daniel Baer was the U.S. Ambassador to the Organization for Security and Cooperation in Europe. Prior to his ambassadorial role, Mr. Baer served as Deputy Assistant Secretary of State for Democracy, Human Rights, and Labor from 2009 to 2013. He has also been an assistant professor at the McDonough School of Business at Georgetown, a Faculty Fellow at Harvard's Safra Center for Ethics, and a project leader at The Boston Consulting Group. He serves on the Advisory Board of Foreign Policy for America.
October 2, 2017 - A Conversation with Richard Nephew on North Korea's Nuclear Program
Princeton, New Jersey
Richard Nephew is currently a Senior Research Scholar and Program Director at the Center on Global Energy Policy at Columbia University. From 2013 to 2015, he was the Principal Deputy Coordinator for Sanctions Policy at the U.S. Department of State. Prior to that, Mr. Nephew was the Director for Iran on the U.S. National Security Council from 2011 to 2013.
September 21, 2017 - A Conversation with Ned Price on U.S. Counterterrorism Efforts in the Post-9/11 World
Richmond, Virginia
Ned Price is a lecturer at The George Washington University, a National Security/Intelligence Analyst and Contributor for NBC News, and a fellow at the New America Foundation. From 2006 until February 2017, Mr. Price worked for the Central Intelligence Agency (CIA). During his time at the CIA, he served a Special Assistant to President Obama, a spokesperson for the National Security Council, and a counterterrorism analyst.
September 12, 2017 - A Conversation with Dr. Colin Kahl on the Iran Nuclear Deal
Washington, D.C.
Dr. Colin H. Kahl is an associate professor in the Security Studies Program at Georgetown University's Walsh School of Foreign Service. From October 2014 to January 2017, he was Deputy Assistant to the President and National Security Advisor to the Vice President. From February 2009 to December 2011, Dr. Kahl was the Deputy Assistant Secretary of Defense for the Middle East at the Pentagon.